War is the sixteenth and final episode of the second season of Suits adn the 28th overall. It first aired on February 21, 2013.
Overview
Harvey's vision for the future of Pearson Hardman clashes with Jessica's when a British firm offers a tempting proposition, leaving them both to make up their minds on what direction to take with their careers. A confession from Mike sets his and Rachel's relationship upon a new path.
Synopsis
Harvey Spector and Mike have a major falling out when Jessica Pearson decides to extort Mike into destroying a document that would have prevented the merger with Darby from happening. Mike received this document from Scotty. Once Jessica found out about the document, she showed Darby, who proceeded to fire Scotty. Harvey lost all faith and loyalty in Mike for not going to him about Jessica's threat. Later, Mike admits to Rachel that he was a fraud and had never attended Harvard Law School. Rachel is furious and slaps him, though they end up having sex.
Cast
Main Cast
Recurring Cast
Gallery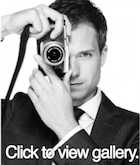 Ad blocker interference detected!
Wikia is a free-to-use site that makes money from advertising. We have a modified experience for viewers using ad blockers

Wikia is not accessible if you've made further modifications. Remove the custom ad blocker rule(s) and the page will load as expected.