Toe To Toe is the fifth episode of the fifth season of Suits and the 65th overall. It first aired on July 22, 2015.
Overview
When Harvey's bitter rival Travis Tanner turns up on the other side of a case, claiming to be a changed man, Harvey and Mike must decide whether to believe him - or bury him.
Synopsis
Cast
Main Cast
Recurring Cast
Guest Cast
John Mese as Tim Petroff
Lindsey Kraft as Alyssa Lang
Jonathan Potts as John Dellmore
Edie Inksetter as Judge
Danya Nearon as Waiter
Gallery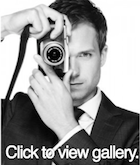 Ad blocker interference detected!
Wikia is a free-to-use site that makes money from advertising. We have a modified experience for viewers using ad blockers

Wikia is not accessible if you've made further modifications. Remove the custom ad blocker rule(s) and the page will load as expected.