"
Rachel: To trouble.
Harvey: To trouble.
"
To Trouble is the first episode of the sixth season of Suits, and the 77th overall. It first aired on July 13, 2016.
Overview
Mike transitions to prison life while Harvey, Jessica, Louis, Donna and Rachel deal with the fallout of Mike's plea deal and try to prevent what's left of PSL from collapsing.
Synopsis
Cast
Main Cast
Recurring Cast
Guest Cast
Malcolm-Jamal Warner as Counselor Julius Rowe
Paul Schulze as Frank Gallo
Jake Michaels as R. Jackson (credited as Guard #1)
Adrian G. Griffiths as Guard #2
Patrice Goodman as Ruth
Hubert Tran as Delivery Guy
Major/Highlighted Events
Trivia
The Breakfast Club is referenced twice (once by Harvey and once by Donna), while Mike references The Shawshank Redemption and The Jerk. Harvey also references Gone With the Wind; and Louis makes a reference to Crouching Tiger, Hidden Dragon.
Gallery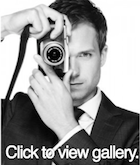 Ad blocker interference detected!
Wikia is a free-to-use site that makes money from advertising. We have a modified experience for viewers using ad blockers

Wikia is not accessible if you've made further modifications. Remove the custom ad blocker rule(s) and the page will load as expected.