"All I'm saying is, I think you're rushing it."
"And I'm saying, that when you overthrow a dictator, you don't leave their statue up in the square! You tear it the hell down."
— Harvey Specter and Jessica Pearson
The Statue is the second episode of the seventh season of Suits and the 94th overall. It first aired on July 19, 2017.
Overview
Harvey butts heads with his partners; Mike pursues a pro bono case with the legal clinic; Donna's actions raise tough questions.
Synopsis
Cast
Main Cast
Recurring Cast
Guest Cast
Dulé Hill as Alex Williams
Zoe McLellen as Holly Cromwell
Ray Proscia as Dr. Lipschitz
Joe Pingue as Ackerman
Brian Hamman as Harry Kirst
Elizabeth Whitmere as Acumen Lawyer
James Kall as Judge George Clark
Riley Gilchrist as David Gruen
Major/Highlighted Events
Donna's partnership title is revoked by Harvey, who realizes that the title of "senior partner" will lose its meaning if given to someone who is not a lawyer, causing Donna to ask for the title of COO, which Harvey agrees to.
Alex Williams joins the firm as its newest senior partner, bringing in Pfizer and forcing Pearson Specter Litt to drop Jim Reynolds, who has been a client at the firm ever since Jessica Pearson took over.
Gallery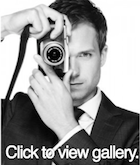 Ad blocker interference detected!
Wikia is a free-to-use site that makes money from advertising. We have a modified experience for viewers using ad blockers

Wikia is not accessible if you've made further modifications. Remove the custom ad blocker rule(s) and the page will load as expected.