Sucker Punch is the seventh episode of the second season of Suits and the 19th overall. It first aired on August 2, 2012.
As the fallout continues to reverberate from the pending lawsuit against Pearson Hardman, Harvey turns to a former colleague, with whom he has a thorny past, for help in proving the firm's case.
Main Cast
Edit
Recurring Cast
Edit
Guest Cast
Edit
Nick Alachiotis as Boxing Coach
Craig Cyr as Boxer
Jordan Hudyma as Cameron
Nicole Marie Johnson as Darlene Day
Sebastian MacLean as Polygraph Tech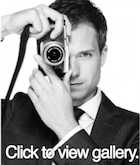 Ad blocker interference detected!
Wikia is a free-to-use site that makes money from advertising. We have a modified experience for viewers using ad blockers

Wikia is not accessible if you've made further modifications. Remove the custom ad blocker rule(s) and the page will load as expected.