Stay is the 10th episode of the third season of Suits, and the 38th overall. It first aired on September 17, 2013.
Overview
Edit
An old nemesis returns; Harvey and Scottie are on opposing sides again; Louis ends up in Sheila's crosshairs; Mike and Rachel are under Jessica's scrutiny.[1]
Synopsis
Edit
Ava's attorney for her malpractice suit is Travis Tanner, whose strategy is to get Harvey to settle by attacking Scottie both personally and professionally. He gets Stephen to sign an affidavit claiming that she was complicit in the murders, but Donna is able to neutralize this. She visits Stephen in prison with Mike, then asks Mike to leave the room and gets Stephen to admit that he lied, unaware that he was being recorded. Later Harvey interrupts Ava's deposition to speak with her directly, apologizing for his failings but insisting that everything he did was part of a zealous defense of her interests. She agrees to withdraw the suit. Harvey tells Scottie that he wants not only to work with her, but to have her in his life.
Jessica learns of Mike and Rachel's relationship, and is concerned about Robert learning the firm's business, and tells Mike she will fire him unless he gets Rachel to sign an affidavit saying that she knew of Mike's fraud. Rachel visits Jessica and signs it, but asks her in return to waive the "Harvard rule" in her case so that she could apply for an associate's position there on her graduation. After initially threatening to break up with her if she goes to Stanford, Mike is again supportive of Rachel, and she decides to go to Columbia in spite of her rational analysis in favor of Stanford.
Louis again gets romantically involved with Sheila Sazs while attempting to lure a top Harvard Law candidate for an open associate position, and he later declares he wants to be "exclusive" with Sheila. She briefly leaves Louis alone in a room which contains the records of everyone who ever attended Harvard Law School; he is surprised to find no folder for Mike.
Main Cast
Edit
Recurring Cast
Edit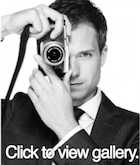 References
Edit
Ad blocker interference detected!
Wikia is a free-to-use site that makes money from advertising. We have a modified experience for viewers using ad blockers

Wikia is not accessible if you've made further modifications. Remove the custom ad blocker rule(s) and the page will load as expected.