"Let me tell you something, Red. You want a seat a table, you got to put some skin in the game."
— Gretchen Bodinski
Skin in the Game is the first episode of the seventh season of Suits, and the 93rd overall. It first aired on July 12, 2017.
Overview
Mike returns to Pearson Spector Litt; Harvey takes the reins; Louis manages new associates; Donna and Rachel find their places.
Synopsis
Cast
Main Cast
Recurring Cast
Guest Cast
Nitya Vidyasagar as Stephanie Patel
Karl Kenzler as Neil Stilman
Jake Epstein as Brian Altman
Brad Austin as Johnson
Nic Rhind as Hinds
Jeanette Roxborough as Model Executive
Major/Highlighted Events
Gallery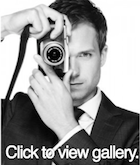 Ad blocker interference detected!
Wikia is a free-to-use site that makes money from advertising. We have a modified experience for viewers using ad blockers

Wikia is not accessible if you've made further modifications. Remove the custom ad blocker rule(s) and the page will load as expected.