"She didn't even come back to say goodbye. She just packed up her stuff and left."
— Harvey regarding Jessica's departure

She's Gone is the eleventh episode of the sixth season of Suits, and the 87th overall. It first aired on January 25, 2017.
Overview
Harvey, Louis and Donna plan for a future without Jessica; Mike adjusts to life as an ex-convict; Rachel considers her options.
Synopsis
Starring
Main Cast
Recurring Cast
Guest Cast
John Jarvis as Dean Herrick
Jordan Johnson-Hinds as Oliver Grady
Scott Edgecombe as Darryl the Custodian
Eric Osborne as Brian
Caleb Phillips as Chris
Gallery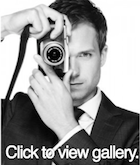 Ad blocker interference detected!
Wikia is a free-to-use site that makes money from advertising. We have a modified experience for viewers using ad blockers

Wikia is not accessible if you've made further modifications. Remove the custom ad blocker rule(s) and the page will load as expected.