P.S.L. is the tenth episode of the sixth season of Suits, and the 86th overall. It first aired on September 14, 2016.
Overview
Jessica and Rachel fight to save Leonard Bailey; Harvey and Louis try to keep clients from abandoning ship by wooing their oldest client.
Plot
To be added.
Cast
Main Cast
Recurring Cast
Guest Cast
Joseph Kell as Victor Forest
Colin Glazer as Larry Marsden
Raven Dauda as Georgina Casey
Craig Eldridge as Jim Reynolds
Tuffort Kennedy as Donald Mannis
Shant Srabian as Judge Evans
Kathy Maloney as Virginia Pearson
Glen Michael Grant as Alan Pearson
Vanessa Sears as Young Jessica Pearson
Sydney Kuhne as Maya
Major/Highlighted Events
Robert Zane arrives and notifies Harvey and Jessica that the firm's oldest client, Jim Reynolds, is looking to leave them and find another lawyer. Because he enjoys his rivalry with Pearson Specter Litt and knows they will be tarnished if they lost Reynolds, he urges them to regain Reynolds before other firms poach him.
Harvey offers Mike a job at Pearson Specter Litt as a legal consultant, while also retaining the same salary he made as junior partner. While Mike initially refuses, he decides to consider it for Harvey's sake.
Tara tells Louis that she's pregnant with her ex-lover Joshua's child, and Louis tells her that he does not mind raising another man's child so long as he gets to be with her. After sleeping on it, Louis proposes to her and she accepts.
Rumors begin to swirl that Harvey betrayed Sutter just to get Mike out of prison, causing various clients to consider leaving Pearson Specter Litt. Sutter's bankruptcy causes Stu Buzzini to leave their firm space, although he agrees to help them out by buying a majority share in Reynolds' company, forcing Donald Mannis to keep Reynolds as CEO and Pearson Specter Litt as their legal representation.
Rachel recalls that Victor Forest called Maria Gomez a junkie witness despite their being no legal record of her drug use, and realizes that he found her and got rid of her in order to prevent her from testifying. With help from Mike, who convinces Jessica to use a power play from A Few Good Men, Victor confesses on stand and Leonard Bailey is released as a free man.
Jessica recalls her father's disappointment towards her becoming a lawyer, as he viewed lawyers as power hungry bottom-feeders who did not care about their fellow man. After refusing to take client meetings in order to focus on saving Leonard Bailey's life, she realizes that along the way she had forgotten why she became a lawyer in the first place and decides to step down from the firm.

Robert Zane, who does not want to lose her, proposes they they merge as one firm, but Jessica refuses since her name would be last, telling Zane that she'd rather lose her firm than put her name last.
Jessica tells her old lover, Jeff Malone, that she is stepping down from her firm and decides to move with him to Chicago.
Harvey and Louis are saddened by Jessica's departure as she bestows the firm to them; the three toast to "Pearson Specter Litt".
Gallery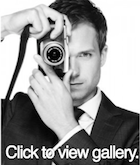 Ad blocker interference detected!
Wikia is a free-to-use site that makes money from advertising. We have a modified experience for viewers using ad blockers

Wikia is not accessible if you've made further modifications. Remove the custom ad blocker rule(s) and the page will load as expected.