Not Just a Pretty Face is the 16th and final episode of the fourth season of Suits and the 60th overall. It first aired on March 4, 2015.
Overview
When SEC investigator Sean Cahill fails to link his corrupt boss Eric Woodall and corporate raider Charles Forstman, Harvey must revisit his own uncomfortable past in order to find a way to put them away for good.
Mike and Rachel confront the fact that, while Rachel is Harvey's associate, Mike is his guy. And Donna helps Louis with an unexpected crisis.[1]
Synopsis
Cast
Main Cast
Recurring Cast
Billy Miller as Marcus Specter
Željko Ivanek as Eric Woodall
Guest Cast
Craig Brown as Mortician
Tracey Hoyt as Administrator
Aaron Williams as Waiter
Mistakes
We hear song "Bullet In the Barrel" by Australian band Bonjah in the scene when Harvey as an Assistant District Attorney and Donna as a secretary working at District Attorney's office talk at the table in a bar. However, this song was released in 2014 on their studio album Beautiful Wild, while Harvey and Donna met before 2007.
Gallery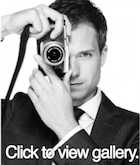 References
Ad blocker interference detected!
Wikia is a free-to-use site that makes money from advertising. We have a modified experience for viewers using ad blockers

Wikia is not accessible if you've made further modifications. Remove the custom ad blocker rule(s) and the page will load as expected.