"
Harvey: You said you've changed. Why don't you prove it by doing some good?
Daniel: Harvey, I have changed. But I don't have to prove anything to you.
Harvey: Not as long as you sit in this office and pretend to practice law. But when you stick your nose in my cases, that's another story.
Daniel: If you haven't noticed, my name is on the door. They're all my cases. The name of this firm is Pearson Hardman.
Harvey: You said it yourself, you're number two. I answer to number one.
Daniel: Well, no matter who you answer to, one way or another, you will learn to treat me with respect.
Harvey: Fine. I respect you, but I don't work for you. And I sure as hell don't work with you.
"
Meet the New Boss is the third episode of the second season of Suits and the 15th overall. It first aired on June 28, 2012.
Harvey bristles at Daniel's involvement on a lawsuit he's handling, but their battle to one up each other threatens the case, leaving Mike caught in the middle.
Daniel Hardman attends Jessica's meeting with the partners, and starts by informing all that while he's back, he's going to be #2, and Jessica still runs the firm. However, he repeatedly tries to take control of the meeting from Jessica.
Rachel creates a dating profile on Match.com, but draws a blank at the self description. Mike helps her by coming up with a profile that describes what he loves about her. She realizes he has feelings for her and later comes to his apartment to confront him about his decision not to date her, saying that he has something to hide from her. Mike replies that he doesn't want to lie to her.
Pearson Hardman is representing Prescott hospital in a nurses' labor union negotiation. The nurses went on a strike because many had to work unpaid overtime, due to an insufficient staffing budget. After the leader of the nurses union, Nell Sawyer, burned through five negotiators, Daniel Hardman sends Mike in. Mike's grandmother happens to live in an assisted living facility managed by Prescott, and Mike invites Nell to meet his grandmother there, saying that the case is a personal matter as well to him. He learns of the nurses being severely overworked.
When Jessica finds out that the firm was rated as second to last in the quality of life of legal associates, he tells Louis to fix the situation, because Harvard may decide to rescind Pearson Hardman's on-campus recruiting privileges. He also tells him that the associates thinks he doesn't do much work, given that he has associates perform his work. Louis makes sure that the Harvard representative sent to the first to check on the associates' situation, Sheila Sazs, leaves with a positive impression. He also spends overtime to solve work he had assigned to the associates, demonstrating his productivity and that they must perform grunt tasks in order to learn.
Main Cast
Edit
Recurring Cast 
Edit
Guest Cast 
Edit
Margo Martindale as Nell Sawyer
Dan Warry-Smith as Vince Landis
Damir Andrei as Judge Steiner
JaNae Armogan as Olivia
Steve Lund as Attractive Guy
Matt Schichter as Lawyer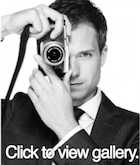 Ad blocker interference detected!
Wikia is a free-to-use site that makes money from advertising. We have a modified experience for viewers using ad blockers

Wikia is not accessible if you've made further modifications. Remove the custom ad blocker rule(s) and the page will load as expected.