"Good lawyers worry about facts. Great lawyers worry about their opponents. Kyle is cocky and devious. Figure out a way to use that against him."
— Harvey Specter to Mike Ross
Kyle Durant, J.D. was a junior associate at Pearson Hardman, one of Louis' protégés and was one of Mike Ross' rivals during his first year as a lawyer.
Background
He is a specialist in case debates and nearly lost to Ross in a mock debate, winning only due to Ross' inability to hurt Rachel's feelings. He was a mock trial champion at the high school, college, and law school levels. He is arrogant and cocky.
Gallery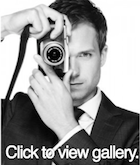 Ad blocker interference detected!
Wikia is a free-to-use site that makes money from advertising. We have a modified experience for viewers using ad blockers

Wikia is not accessible if you've made further modifications. Remove the custom ad blocker rule(s) and the page will load as expected.