"
Lola: I must say, I was really impressed you figured out what I was doing. Especially since you're not even a real lawyer.
Mike: What are you...what are you talking about?
Lola: I accessed Harvard Law School's alumni directory. Every class that graduated for the last ten years. No record of Mike Ross at all.
"
Identity Crisis is the eighth episode of the first season of Suits and the 8th overall. It first aired on August 11, 2011.
Overview
The daughter of a businessman threatens to reveal Mike's secret unless he and the firm back off on the case they have against her, while Harvey tries to fix problems Louis made for them.
Synopsis
Cast
Main Cast
Guest Cast
Paula Newsome as Lucille Jackson
Amanda Crew as Lola Jensen
Tim Russ as Robert Geller
Bruce Altman as Anthony Mazlo
James Morrison as Jerome Jensen
Richard Zeppieri as Elliot Perkins
Laura de Carteret as Sylvia Perkins
Robyn Thaler Hickey as Inez
Gallery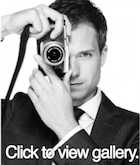 Comments?
Ad blocker interference detected!
Wikia is a free-to-use site that makes money from advertising. We have a modified experience for viewers using ad blockers

Wikia is not accessible if you've made further modifications. Remove the custom ad blocker rule(s) and the page will load as expected.