He's Back is the fourteenth episode of the second season of Suits and the 26th overall. It first aired on February 7, 2013.
Overview
Edit
With the resources of the firm stretched to the limit, Daniel Hardman returns with an outrageous lawsuit against Jessica.
Synopsis
Edit
Since Robert Zane has dropped out of the gender discrimination suit against Pearson Hardman, Folsom Foods has hired Daniel Hardman to defend them. And not only that, but Monica Eton is filing her own wrongful termination suit against Jessica Pearson, with Hardman as her lawyer. And since Pearson Hardman is bound by the confidentiality agreement Jessica signed with Daniel, they cannot use Daniel's affair with Monica as a reason for her Monica's termination years ago.
Daniel then makes Mike guilty by making Mike think it was his idea that made Daniel and Monica pursue the lawsuit. He also tries to pit Harvey against Jessica by convincing Harvey that Jessica does not trust him.
Meanwhile, Rachel is busy filling out her application form to Harvard and is tense about writing her essay. Rachel is determined to get into Harvard enough to not have a back-up law school, so she can work at Pearson Hardman.
Both Louis and Donna are still bitter about Daniel's betrayal, which included sabotaging and using both of them. Louis wants in on the case, but Donna is sure that Harvey won't let him. Louis states that he still feels guilty for betraying them to Hardman, but Donna reassures him that their issues are a thing of the past.
Main Cast
Edit
Recurring Cast
Edit
Guest Cast
Edit
Gina Holden as Monica Eton
Lorry Ayers as Sloan Moseley
Robert Verlaque as Judge Gus Benjamin
Billy Parrott as Vincent Gibbs
Paul Braunstein as Security Guard
Ted Atherton as Judge Henderson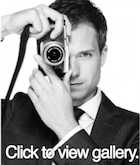 Ad blocker interference detected!
Wikia is a free-to-use site that makes money from advertising. We have a modified experience for viewers using ad blockers

Wikia is not accessible if you've made further modifications. Remove the custom ad blocker rule(s) and the page will load as expected.