Denial is the first episode and the season premiere of the fifth season of Suits and the 61st overall. It first aired on June 24, 2015.
Overview
Edit
In the Season 5 premiere, Harvey's work is impacted by changes around the office; and Donna adjusts to working for Louis, who believes she's certain to return to Harvey. In other events, Mike and Rachel must decide how and when to share their big news; and an up-and-coming partner confronts Jessica about Harvey's way of doing business.
Synopsis
Edit
Main Cast
Edit
Guest Cast
Edit
Christina Cole as Dr. Paula Agard
Cornell Womack as Kevin Slattery
Jere Burns sas Vince Sanfilippo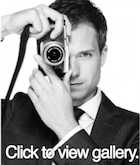 Ad blocker interference detected!
Wikia is a free-to-use site that makes money from advertising. We have a modified experience for viewers using ad blockers

Wikia is not accessible if you've made further modifications. Remove the custom ad blocker rule(s) and the page will load as expected.