"
Mike: I was just telling Oliver that if you get sick of seeing me around here, then he's gonna have to tell you too bad, 'cause I am not gonna let the Brooklyn Housing Project keep bullying its tenants.
Nathan: [to Oliver] You can't handle the BHP on your own?
Oliver: I can, but it's nice having Mike give me some backup.
"

—Mike Ross, Nathan and Oliver Grady
Brooklyn Housing is the fifth episode of the seventh season of Suits and the 97th overall. It first aired on August 9, 2017.
Overview
Mike juggles his work obligations with his promise to help a family; Harvey asks for Louis's discretion in a sensitive matter; Donna vets a possible addition to the firm.
Synopsis
Cast
Main Cast
Recurring Cast
Guest Cast
Zoe McLellan as Holly Cromwell
Pascal Langdale as
Dwain Murphy as
Mauric Dean Wint as
Catherine McGregor as Manning's Attorney
Gavin Fox as Jamarcus Collins
Wayne Ward as Lockwood CEO
Major/Highlighted Events
Cultural References
Trivia
Gallery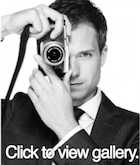 Ad blocker interference detected!
Wikia is a free-to-use site that makes money from advertising. We have a modified experience for viewers using ad blockers

Wikia is not accessible if you've made further modifications. Remove the custom ad blocker rule(s) and the page will load as expected.