Break Point is the fifth episode of the second season of Suits and the 17th overall. It first aired on July 19, 2012.
Overview
Edit
Harvey finds himself undermined by the arrival of Allison Holt, and Mike works to emancipate a tennis prodigy from his father. Meanwhile, Donna is forced to make a decision which could change her entire future at Pearson Hardman.
Synopsis
Edit
Harvey and Jeffrey meet up with a teenage tennis prodigy, Marco Mendoza, that Jeffrey wants to sign. Harvey then signs Mike the case and allows him to go to court. Marco is still under custody of his parents and they prohibit him from going pro. Marco then makes up a story about his father abusing him to file for emancipation. However, Mike realizes Marco lied and his father wasn't there the day the charges were made.
Donna tries to shred the memo to protect Harvey, but Mike finds out. Harvey almost signs the affidavit that states that the firm never got the memo, but Mike interferes by spilling coffee over it. He then tells Harvey that signing the affidavit would be committing perjury and the destruction of evidence. Harvey consults Donna in the restroom and angrily lectures her. He says he'll kill her but won't fire her.
Louis brings his sick cat to work only to give Harold allergies. Later, after taking his cat to the
dentist, finds out his cat had a system failure and had to be put down. Rachel consults Louis and tells him that he should show as much care to his associates as he showed his cat. She asks Mike for a signed ball from Marco and gives it to Louis, showing respect and care for her boss.
Jessica, Daniel, Allison and Harvey figure out a deal breaker. Allison wants a settlement but Harvey wants to win. Daniel and Jessica go out in a cold battle over the case and decide to protect Harvey, the firm, and Jessica's position by firing Donna. Jessica fires Donna and she packs her things. Mike and Rachel are shocked to see Donna go, fully believing that Harvey will do something to keep her at Pearson Hardman. Harvey, however, stood near the elevators waiting for Donna. He doesn't say anything but instead presses the elevator button. Harvey watches while Donna goes.
Main Cast
Edit
Recurring Cast
Edit
Guest Cast 
Edit
Julian Alcaraz as Marco Mendoza
Patrick Garrow as Jeffrey
Conrad Dunn as Oscar Mendoza
Terri Catlin as Judge Sylvia Feldman
Abena Malika as Jennifer Randall
Joel Rinzler as Mitch Santoro
Sandi Ross as Cherine Randall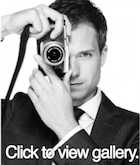 Ad blocker interference detected!
Wikia is a free-to-use site that makes money from advertising. We have a modified experience for viewers using ad blockers

Wikia is not accessible if you've made further modifications. Remove the custom ad blocker rule(s) and the page will load as expected.