"First of all, we weren't at fault. Mr. Santana was the one who ran the red light and hit us. That basic fact notwithstanding, he has no case. It is a frivolous lawsuit with no foundation in the law and is completely lacking in merit. This is a matter for the insurance companies, not the courts."
— Harvey Specter[1]

Bail Out is the fifth episode of the first season of Suits and the 5th overall. It first aired on July 21, 2011.
Overview
Mike receives a visit from his old friend Trevor, who is again in need of help; Harvey finds himself being forced to choose between closing a deal that will prove to be extremely lucrative or helping his trusted driver defend himself from a lawsuit.
Synopsis
Harvey starts the day giving a witness' account to a cop because of the traffic accident involving Ray, his personal driver, and a cabbie named Tony. He sends Mike ahead to a licensing deal meeting with Joy McAfferty (the owner and CEO of Joyful Toy Company), they were both supposed to attend. Once there, Mike's small talk to stall the client doesn't help matters when she changes her mind and the $200 million deal must be redrawn. Now, Harvey's in a bad mood.
His irritability doesn't improve when he must waste his time as a witness in the civil suit stemming from the car accident he was involved in. When Harvey goes to Tony, the plaintiff/cabbie, and tells him to back off, Tony realizes that it was Harvey's personal driver who hit him and he now sees dollar signs. Could Harvey's mood get any worse? It does when he realizes that he has to rely on Louis for help.
Meanwhile, Mike bails his old friend Trevor out of jail. Trevor tells Mike that he's ready to go straight and lead a quality life. But will Mike get sucked into Trevor's old ways or has Trevor really turned the corner and taken control of his life?
Cast
Main Cast
Guest Cast
Harvey Atkin as Judge Palermo
José Zúñiga as Harry the Cab Driver
Susan Saint James as Joy McAfferty
Ivan Martin as Victor
Anand Rajaram as Ray
Julian DeZotti as Devon
Sean Bell as Miguel
Evan Cameron as Pizza Delivery Guy
Lenka Matuska as Marcella
Jennifer Mote as Claudia
Stephen Sparks as Butler
Christopher Stadulis as Cop
Jeff Teravainen as Beat Cop
Gallery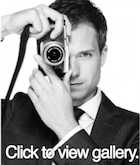 References
Ad blocker interference detected!
Wikia is a free-to-use site that makes money from advertising. We have a modified experience for viewers using ad blockers

Wikia is not accessible if you've made further modifications. Remove the custom ad blocker rule(s) and the page will load as expected.