Back on the Map is the third episode of the sixth season of Suits, and the 79th overall. It first aired on July 27, 2016.
Overview
Mike tries to remain safe without breaking Danbury's unwritten rules; Jessica and Harvey try to land a whale; Louis searches for an office tenant; and Rachel faces a fellow student.
Synopsis
Cast
Main Cast
Recurring Cast
Guest Cast
Alan Rosenberg as William Sutter
Erik Palladino as Kevin Miller
Malcolm Gets as Columbia Law Professor Dunbar
Ian Reed Kesler as Stu Buzzini
David Hewlett as Nathan Byrnes
Ashley Leggat as Naomi
Jonathan Eliot as Edwin
Jason Bryden as Andy
Jai Jai Jones as Guard #5
Major/Highlighted Events
Trivia
Gallery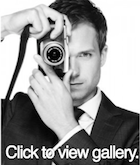 Ad blocker interference detected!
Wikia is a free-to-use site that makes money from advertising. We have a modified experience for viewers using ad blockers

Wikia is not accessible if you've made further modifications. Remove the custom ad blocker rule(s) and the page will load as expected.